Email SUSAN HARRIS to get involved.
Together we can make a difference.
Get Involved
At The Village Safe Haven, our success is rooted in building trusting, respectful and nurturing relationships with each other. We strive to create safe spaces for all to be able to reach their limitless potential. We are at our best when we work together to ensure the unique needs of our community are met. We empower each other to grow successfully to the benefit of our children!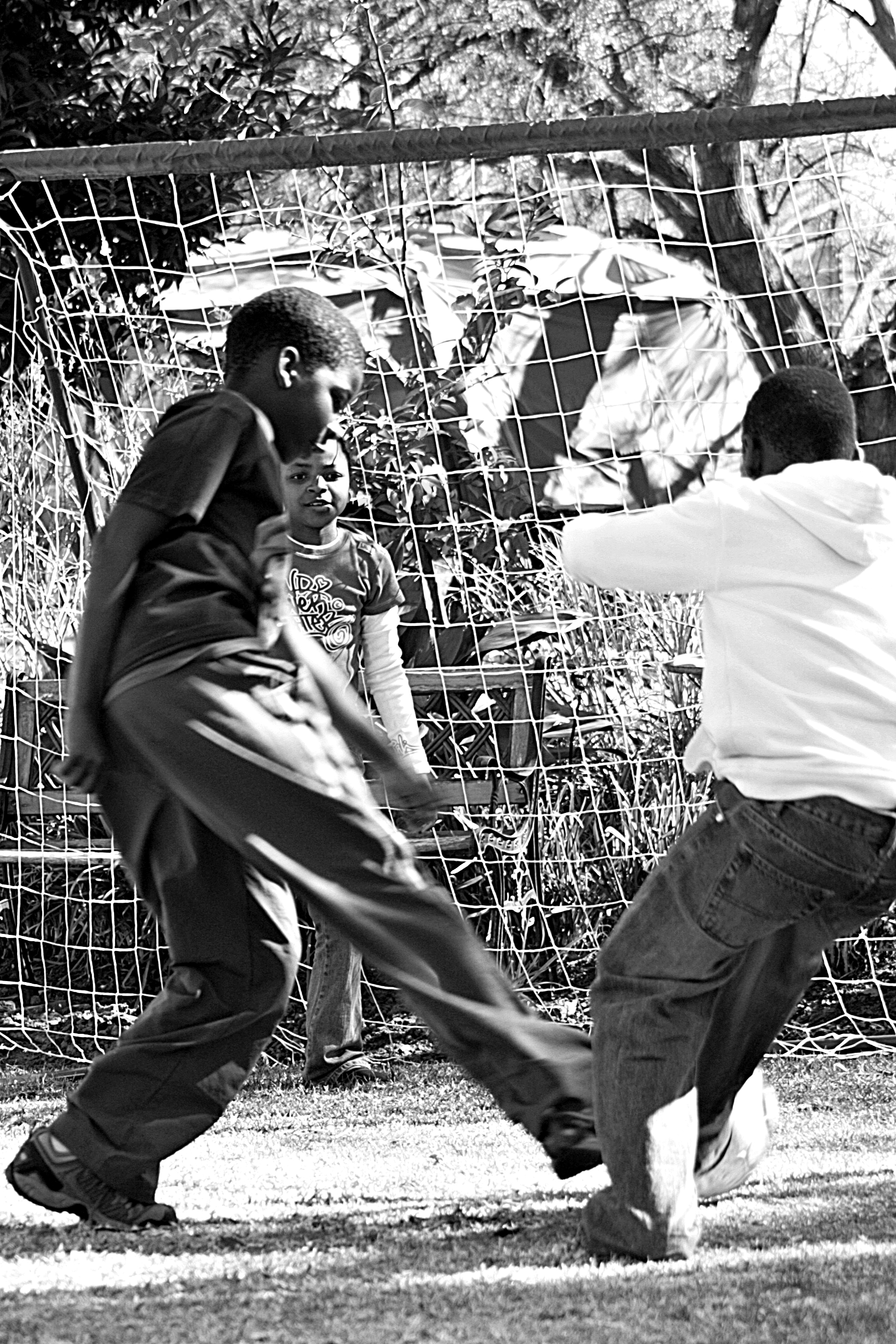 Become a Portfolio Team Leader or offer a few volunteer hours each month!
Outings and Special Events
Our children love an organised special event such as an outing to the movies or a Valentine Night Dinner. A day at the fishing farm or Jozi Kids is also very much appreciated. Drumming around a homemade campfire and listening to creative storytelling is a favourite. Should you wish to book an outing for our children, please note they are junior school age and senior school age and they can only attend age appropriate activities. Please contact Susan to setup an activity. All our children need to be chaperoned and they are not permitted to sleep out unless the principal parents are in attendance.
Volunteer
We are always looking for people to help us project manage internal portfolio's such as the Volunteer Programme or the Tutor Assistance Programme. Please contact us if you would like to donate a few hours each month or if you would like to become more involved at our home. We rely on the offer of volunteers and their time.
Assistance is needed with our quarterly newsletter.
Assistance is needed in tutoring Math and English on a weekly basis.
Assistance is needed with fundraising.
Assistance is needed with event organising and hosting.
Assistance is needed in heading up The Volunteer Program.
After School Program Tutor
Consider giving an hour of your time one day a week to make a difference in the life of a teen needing a tutor. As a tutor, you will work one on one with a student to complete assignments and projects. Tutors need to be consistent and mature to invest into our childrens learning.
---
Visiting hours: WEEKDAYS 9 am - 4 pm. Saturdays and Sundays are CLOSED.
Community Service Hours
How to Earn Community Hours Volunteering
To earn your community hours, various options have been laid out below for your choice. Please communicate with Susan Harris what your selection will be and confirm your planned date and activity via whatsapp 084 519 3159 or email. We are open to other ideas.
Bake and deliver a Mac n Cheese for 10 people (Aluminium Foil tray 32cm x 15cm x5cm x 2) (2 hours)
Bake and deliver a Beef / Chicken lasagne for 10 people (Aluminium Foil tray 32cm x 15cm x5cm x 2) (4 hours)
Donate a food parcel (Eg Large bag Mealie Meal, Peanut Butter, Jam, Sugar, Tin of Fish, Tin of Tomato & Onion, Tea, Bag of Black Beans or Bag of dried Chickpeas) (3 Hours)
Donate a toiletry parcel (Large Toothpaste & Toothbrush, Protex Soap, Face cloth, Sanitary Pads, Disposable Razor Blades, Girls or Boys Deodorant and Body Cream) (3 Hours)
Donate a large bag of second-hand clothing or gently used shoes (2 hour)
Host a Sneakers & Slippers Day at your school. Look under Events. (6 hours)
* Please note we do not accept second hand underwear or soiled items. Gently used is very much appreciated.*
Visiting children must please be always accompanied by an adult / guardian. A leadership letter or community hours letter is available on request once the hours have been completed. We love and appreciate your contributions.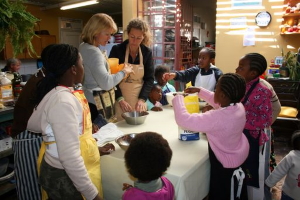 Book an appointment with Susan Harris to host a pizza or cupcake making cooking event. This keeps the children busy and entertained, as well as teaching them great cooking skills. A night braai with drumming, roasted mashmellows and star gazing is an awesome event for the Kids. This teaches the young boys to braai the meat and you can include a campfire story or drumming in your expereince. This is how memories are made. With love and laughter. Something as simple as spring cleaning the childrens clothes cupboards or mending clothes are acts of service which are deeply apprciated. Cooking a meal for the family also gives time back to the house parents to breathe.
Time can be booked though Susan Harris for both individual and corporate volunteering projects. Please dont hesitate to request a copy of our maintanance list.
I've learned that people will forget what you said, people will forget what you did, but people will never forget how you made them feel. Maya Angelou, American Poet