Outings
We always appreciate quality outings for The Village family. A trout fishing picnic at a local trout farm is espically fun. A visit to the movies with a popcorn and a coke always a highlight. A dinner at the local Spur or a breakfast at the local Wimpy is never taken for granted. We are also always in need of birthday cakes and a balloon here and there to celebrate our many birthdays. Please contact Susan Harris if you would like to donate any of the above.
We travel together as a family and all our children are hosted by a Village staff member at all times, when on outings. We do not allow sleepovers or unchaperoned outings.
Become a Portfolio Team Leader
We are always looking for people to help us project manage internal portfolio's such as the Volunteer Programme or the Tutor Assistance Programme. Please get hold of Susan Harris should you wish to get involved by becoming a Portfolio Team Leader at The Village. This commitment requires a minimum six month dediction to the Team Leader post.
Start a fundraising campaign. We can promote your campaign and give your company some brand exposure through our social media platforms.
---
Visiting hours: WEEKDAYS 9 am - 4 pm. Saturdays are by appointment only. Sundays are closed.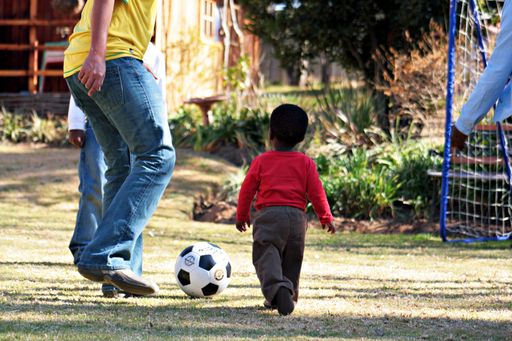 Our kids love an organised playdate
Should you have a few hours to spare, bring a couple of seedlings with you and you can spend a bit of time planting flowers or weeding the garden with the kids. Our veggie garden hothouses need some attention and the kids would love to learn how to make them into successful productive veggie patches. The kids also love outdoor activites and exercise and the whole family gets to enjoy the beautiful flowers you have planted and the veggies that grow.
If you are more an indoors person, a games afternoon might be more to your liking. Our kids love learning and practising games such as Rummkib, Uno or Chess.
For the more sporty person, a game of soccer or basketball with the kids is time well spent. Please contact Susan Harris to arrange an organised playdate.
Community Service Hours
How to Earn Community Hours Volunteering
In order to earn your community hours, various options have been laid out below for your choice. Please communicate with Susan Harris what your selection will be and confirm your planned date and activity via the volunteer portal or via email.
Bake and deliver a Mac n Cheese for 10 kids (Aluminium Foil tray 32cm x 15cm x5cm x 2) (2 hours)
Donate a food parcel (1 hour) (Large bag Mealie Meal, Peanut Butter, Jam, Sugar, Tin of Fish, Tin of Tomatoe & Onion, Tea, Bag of Black Beans or Bag of dried Chickpeas)
Donate a toiletry parcel (1 hour) (Large Toothpaste & Toothbrush, Protex Soap, Face cloth, Sanitary Pads and Toilet Paper)
Donate a large bag of second hand clothing (1 hour)
Give an exercise lesson for 1 hour (2 hours)
Interact with puzzles games and or reading for 1 hour (2 hour)
Give a painting lesson including the products used for 1 to 2 hours (2 to 3 hours)
NOTE All school children must please be accompanied by a letter from their school, stating the community service requirements and the scholars name, on a school letterhead. Please include a school contact person should we need to contact the school for any particular reason.
Corporate and Individual Volunteering
Time can be booked though Susan Harris for both individual and corporate volunteering projects. Many hands make light work and we are always in need of your time and generousity.
The following skills are needed:
Professional Painting
Water-proofing and Roof Repair
Gardening to include seedlings, weeding, mowing,
Vegetable Garden
Electrical wiring
Plumbing
Glass Window Replacements
Tutoring Programme
Computer Maintenance
Something as simple as spring cleaning the childrens clothes cupboards or mending clothes are acts of service which are deeply apprciated. Cooking a meal for the family also gives time back to the house parents to breathe.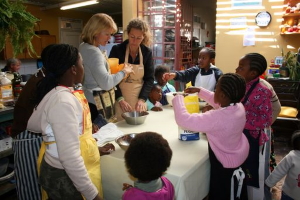 Book an appointment with Susan Harris to host a pizza or cupcake making cooking event. This keeps the children busy and entertained, as well as teaching them great cooking skills. Another idea is arranging a night braai and star gazing event for the Kids. This teaches the young boys to braai the meat and you can include a campfire story or drumming in your expereince. This is how memories are made. With love and laughter.
Join our Newsletter
SUBSCRIBE - click the button below to subscribe today to your copy of The Villager Newsletter.
I've learned that people will forget what you said, people will forget what you did, but people will never forget how you made them feel. Maya Angelou, American Poet